Residential & Domestic Brickwork Portfolio
Working closely with our clients, G.S.D. Brickwork aim to ensure each project is built to the correct specification and programme deadlines are met on time. Our skilled bricklayers seek to meet all the clients needs by providing various levels of service. From a basic labour only basis, to a full package including labour, materials, plant and scaffolding.

We have competitive rates and provide free estimates.
Services include:
All brickwork and blockwork requirements, exterior and interior.
Maintenance and fault fixing - brick damage, repairs, alterations, restoration and repointing
Specialist works - thin joint blockwork, design features around windows/doorways, decorative brickwork, stonework.
Clients Testimonials
Customer Location:
Bourne, Lincolnshire
Job Description:
Building an extension.
Comments:
GSD Brickwork are very proffesional. The weather held up the building work but the team turned up every day to see if they could proceed with the work.
Their timekeeping is excellent and they are extremely tidy-I would recommend them.
Customer Location:
Peterborough, Cambridgeshire
Job Description:
Built a garden wall.
Comments:
I used GSD Brickwork to build my garden wall and cannot fault them at all. Their timekeepingwas excellent they always turned up when they said they would.
Everything was kept clean and tidy and they always communicated well with me and were very proffesional.
They worked to a very high standard and I would have no hesitation in using them again.
Customer Location:
Folksworth, Cambridgeshire
Job Description:
Removal of frost damaged mortar and re-point.
Comments:
I am very pleased with the work carried out. They were very thorough, polite and did an excellent job.
I can recommend this company and I am interested in using them for future work. Quote is on its way. Excellent work done,cleaned and tidied. 100% Satisfied.
Customer Location:
Spalding, Lincolnshire
Job Description:
Various different projects.
Comments:
I have experienced no issues with the work GSD Brickwork has carried out. I have contracted a number of different projects to them and found them to be very proffesional.
They understand what needs to be done and within what timescale and are very proactive.I would have no hesitation in using them again.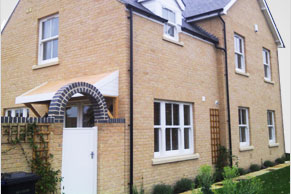 Get a FREE Quote
Professional Bricklayers available in the following areas.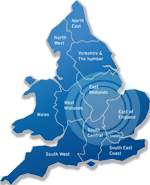 G.S.D. Brickworks services are available throughout the UK including the following regions: Cambridgeshire - Lincolnshire - Northamptonshire - Northants - Nottinghamshire - Notts - Leicestershire - Leic - The Fens - Fenland - East Anglia and Norfolk
Towns and cities include:
Peterborough - Market Deeping - Whittlesey - March - Stamford - Wisbech - Cambridge - Huntingdon - Godmanchester - Leicester - Rutland - Northampton - Nottingham - Kettering - Bourne - Spalding - Boston - Ely - Ramsey - Chatteris - Kings Lynn - Oakham - Oundle - Kettering - Corby - Wellingborough - Rushden - Bedford - Milton Keynes - Luton - Kempston - Sandy